Platelet-Rich Plasma ("PRP") treatment is commonly done to address sport-related injuries or joint problem such as osteoarthritis. The Platelet-Rich Plasma (PRP) facial, popularized as the 'Vampire Facial' is a treatment that uses the plasma from your blood to help stimulate skin cell regeneration in the area it's applied. While dermatologists have only recently started using PRP facials, orthopaedic doctors have injected PRP to heal injured joints such as ankles, knees and elbows for many years.
HOW DOES PRP REJUVENATE THE SKIN?
The body cells which aid the tissue in healing and producing new cells are called Platelets. PRP is injected into targeted areas of the skin and then forms an environment which helps in growing collagen, regenerates the tissues and makes your skin smooth and tight. PRP softens wrinkles and creates skin texture and tone that is smoother, younger and better.
What is the procedure? - Depending on how many areas you want to get treated, a volume of blood will be taken. This is usually between 10 to 30 ml. Your blood is then placed in a centifuge for around 8-10 minutes. Once your cells have separated, the rich platelets are extracted and injected into the skin where rejuvenation is requested.
How Long Does the Vampire Facial Take? – The PRP treatment usually takes between 30 minutes and an hour, though this can vary according to how many treatment areas you need addressed.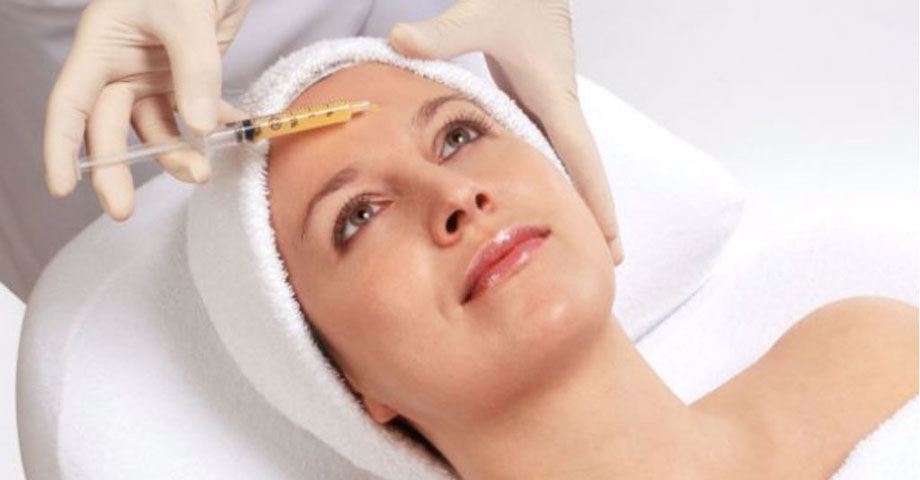 HOW LONG DOES PRP LAST?
Patients see results up to three weeks following their PRP treatment, and the effects of the treatment generally last anywhere from 12 to 18 months. For best results, Clinic MF recommends that patients come in for treatment every three months.
Customer Reviews
HOW DOES PRP THERAPY DIFFER FROM OTHER INJECTIONS OR FILLERS?
Hyaluronic acid fillers, such as Restylane and Juvederm , are composed of solid material that fills lines and skin folds. These fillers are indicated to soften deeper lines such as the folds around the mouth area, or to plump lips. They usually last from 6-18 months; repeated treatments are required to fill the area again.
PRP stimulates your own collagen to grow for total facial rejuvenation rather than individual wrinkle improvement. PRP is used for volumizing faces that are beginning to look drawn, to plump out cheek indentations, soften under eye hollows , improve the skin tone, tightness, and texture, and fill in areas where hyaluronic acid fillers cannot reach or are not safe to use.
DOES IT HURT?
Feedback on the pain of the procedure is mixed reviews.
Even though numbing cream is used, some say it's worse than getting a tattoo, and others have claimed they can barely feel it.
The procedure does have little to no downtime, however, a sore face for a few days is pretty much guaranteed.
WHAT SHOULD YOU EXPECT POST TREATMENT?
Most people will experience some mild to moderate swelling in the area of treatment, redness or heat, which are all common side effects and are part of the activation of your platelets. Because a volume of fluid has to be administered, swelling is inevitable. Bruising can occur and may take several days to disappear.
Promotion
Book a trial at Atria outlet today