All tattoos tell a story.
Not so long ago, that story was more likely to have its roots in gang affiliations, a prison term, or rebellion against conventional values. During the course of your working life, you will inevitably be invited to events where visible tattoos are not acceptable. And yet, tattoos are one of the hardest things to conceal. To make things easier for you, we've compiled some tips on how tattoos can be covered.

Cosmetic Products
As always, your trusty cosmetic kit can come to the rescue! Perhaps you have a job interview coming up or you're meeting your S.O.'s parents for the first time—depending on the situation, you may feel more comfortable hiding your tattoos temporarily. Whatever the case, the good news is that it's pretty easy to conceal a tattoo for a short time with the right makeup products. Phew. Using concealer, foundation, and a couple of makeup blenders to hide your tattoos.
Cover the tattoo with clothing
If you need to cover the tattoo as soon as possible, you may not have time to apply makeup or to try a more permanent solution. Find clothes that can drape over the tattoo that you simply need top hide.
If you have a tattoo on your chest or upper back, wear a shirt that has a higher neckline.

If you have an arm tattoo, you can quickly cover it by wearing a long-sleeved shirt.

If you've got a tattoo on your legs or feet, wear pants and socks to conceal them.

There are also specialty cloth sleeves that you can shop online to cover tattoos on your arms
Using Adhesive Fabric to Cover a Tattoo
Sold in pharmacies or online, adhesive tattoo covers are made of fabric and are generally sold already cut into pieces or on a roll, like tape. As a result, they work best with smaller tattoos. Be sure to measure your tattoo before buying a tattoo cover so you can be sure it will cover the whole thing cleanly.
Using foundation and concealer isn't the only way to cover up a tattoo. Those ways are just to cover your tattoo temporarily. Sometimes, a spark of the moment decision can scar you for life. What may have sound like a "great idea" back in the day, may just be plain embarrassing now. If you can relate and have decided to erase this impulsive decision, then don't you worry – you aren't alone, and there are several options.
When you want a tattoo removed, you should make sure the removal is done in the most effective and safe manner possible. The Lutronic PicoPlus by Clinic MF is a cutting edge picosecond laser that can remove red and black ink efficiently.
In Clinic MF, we use the innovative PicoPlus laser, which ensures 100% tattoo removal. Unlike common tattoo removal lasers that emit pulses of nanoseconds, the PicoPlus laser works on ultra-short 450 pulseseconds. It adds more energy to the skin at shorter intervals, making it less stressfull for the tissue at the site of action. The result is a fragmentation of the pigment into smaller pieces. The body's immune system now is able to remove them quickly so you don't have to worry about burns or scars.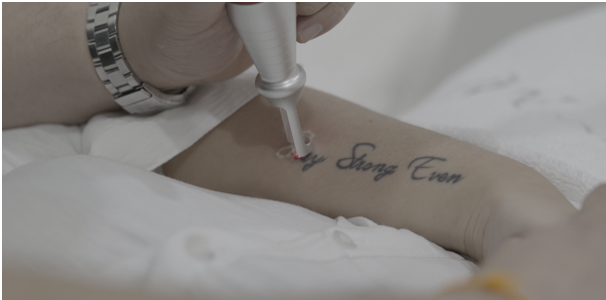 Different tattoo colors require different wavelengths
Apart from intensity of ink, the color of tattoo ink is the most crucial factor in terms of successful tattoo removal. Plainly put, Black tattoos are a lot easier to remove than Yellow Tattoos.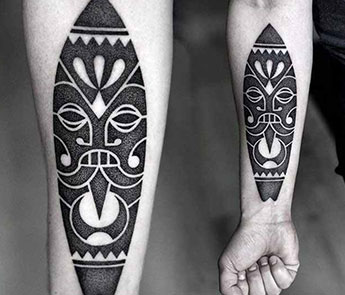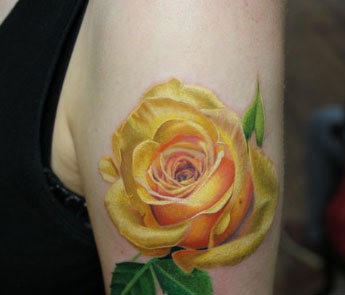 In short, different wavelengths target various tattoo colors more productively.
This means that you should go for Picosecond lasers with different wavelengths if you have multicolor tattoos. This is exactly why Clinic MF bring in the Picoplus Laser recently: it has all 4 wavelengths to completely eradicate tattoo pigmentation.
Still looking up ways to cover up your tattoos like a makeup pro? STOP Wasting Money on THESE and get rid of unwanted body art FOREVER! To get the best outcomes and avoid wasting money, ensure you look for the perfect combination of doctor and laser. Clinic MF suggests to choose a good pico laser that can utilise 4 different wavelengths for maximal pigmentation and tattoo removal in Malaysia.
Remember that the doctor's experience in using the laser matters a lot too!