For those who have been feasting from Christmas to the New Year, and most likely won't be able to resist the CNY Lo-Hei and bak kwa, you may want to start planning and looking to embrace a post festive recovery plan to ensure you don't get more "prosperous" around your face and waistline
To steal a march on the nights after prosperous debauchery, here's your savior to a slimmer, v-shaped face just in time to wow your friends and family again.
At Clinic MF, a one-stop aesthetic clinic to solve all your post-CNY beauty problems that'll help you look and feel good after those late night banluck sessions. Our 3D Facelift Treatment, which specially designed for your post-CNY needs, promised you a slimmer jawline - just what you needed after all those pineapple tarts.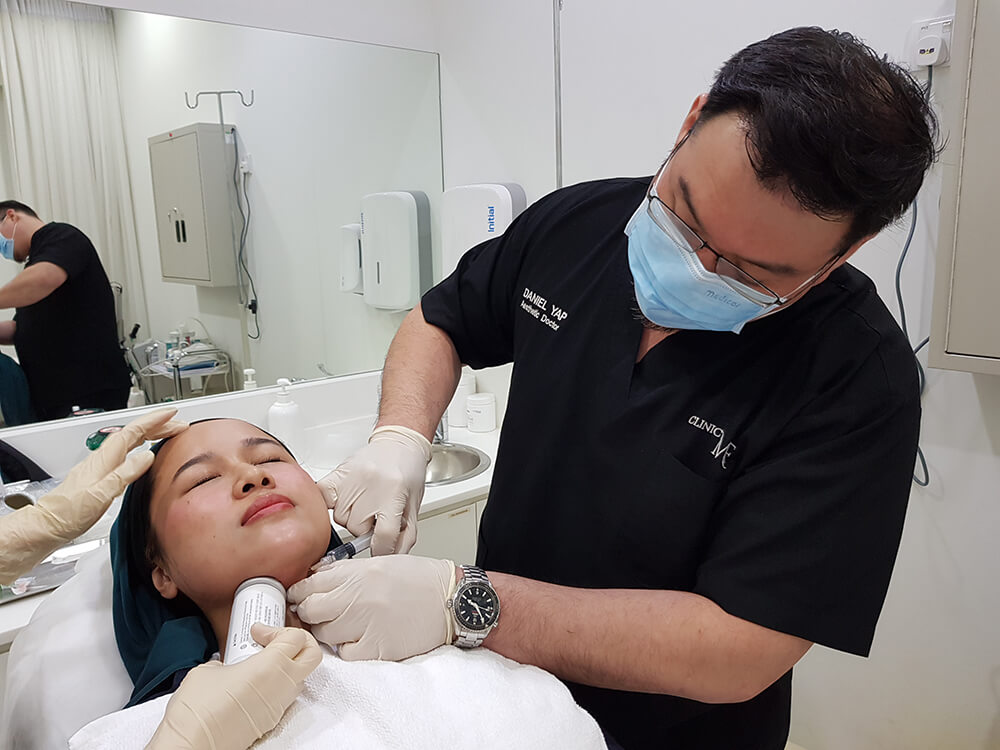 This 3D Face Lift Treatment promises a youthful V-shaped face in 2 weeks. By dealing with the localized fat and cellulite deposits, Clinic MF's 3D Facelift Treatment helps put your face in sharper focus for a more youthful look. It is an effective face contouring treatment using mesotherapy techniques specifically target localised fat and cellulite deposits. This less-invasive alternative to liposuction at Clinic MF slowly dissolves the deposits with injections of fat-dissolving substances to treat deep tissue below the surface of the skin, reducing fat, tighten the skin and contour the face.

It works by intradermal introduction of active substances guarantees quick and visible revitalising effects, which affects the patient's excellent well-being and satisfaction. More importantly, this 3D Facelift Treatment is not associated with any surgical and anesthetic risk and complications. Clients may experience some superficial swelling, which will settle within 24-48 hours. Generally clients begin to see results between the second and third week with a loss of inches after the very first treatment.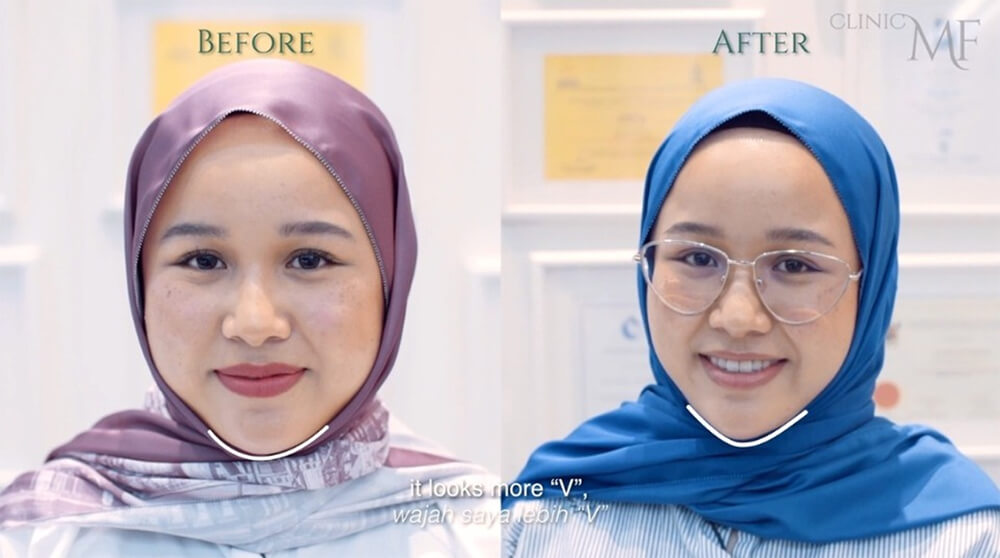 As Faa rightly mentioned, the doctor came into administer 10 Meso Lipo injectables across her cheeks and chin, which only took around 10 minutes. The stinging sensation lasted for about an hour, but it was very bearable. It was a fantastic treatment for small pockets of fat, such as the submental fat area, which is the little podgy bit under the chin.
Enjoy sharper features with Clinic MF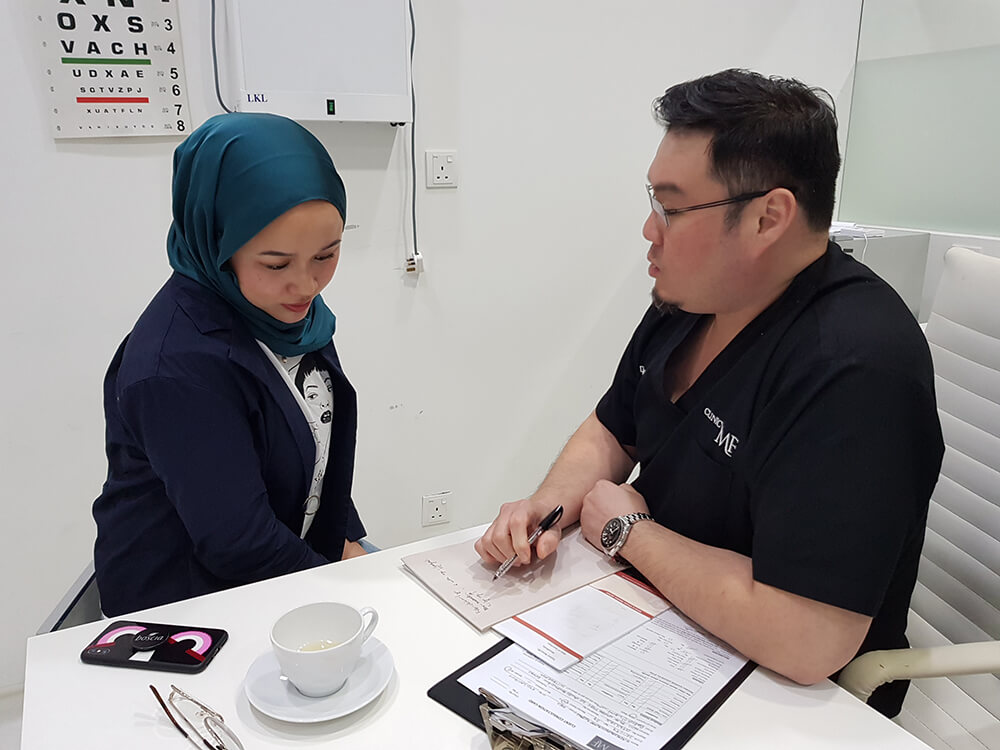 If you've indulged a little too much during Chinese New Year and think that your face is getting a little bit too chubby, Clinic MF can help you with V-shape face lift, among other things, too. So whether you feel like you need a quick refresher or if you're looking for a post-CNY non-invasive procedure, Clinic MF might have just the right set of treatments for you. Currently, during the promotional period, the 3D Facelift Exclusive* is priced at RM998 per session only and you may sign up here: http://tinyurl.com/y379yhk8